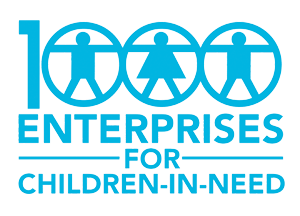 1000 Enterprises for Children-in-Need is a Corporate Social Responsibility programme by Singapore Children's Society. Launched in February 2009, the programme aims to encourage small, medium and large companies to engage in corporate philanthropy by pledging their donation to Singapore Children's Society annually.
Companies can participate in this programme by being a:
Patron Enterprise (with donation of $100,000 and above), Principal Enterprise (with donation of $30,000 to $99,999), Leading Enterprise (with donation of $10,000 to $29,999) or Participating Enterprise (with donation of $1,000 to $9,999).
Deputy Prime Minister and Coordinating Minister for National Security, Mr Teo Chee Hean, has been the Patron for this programme since its inception in 2009.
About Singapore Children's Society Founded in 1952, Singapore Children's Society protects and nurtures children and youth of all races and religions. The Society reaches out to over 65,000 children, youth and families in need annually. Today, the Society operates 11 service centres islandwide, offering services in the four categories of Vulnerable Children Services, Children and Youth Services, Family Services, and Research and Advocacy.
For more information, please visit  www.1000e.org.sg,
contact Ms Denise Foo/ Ms Zelda Ng at 6273 2010 or email frd.corporate@childrensociety.org.sg.